The Best Theatres in the Atlanta Area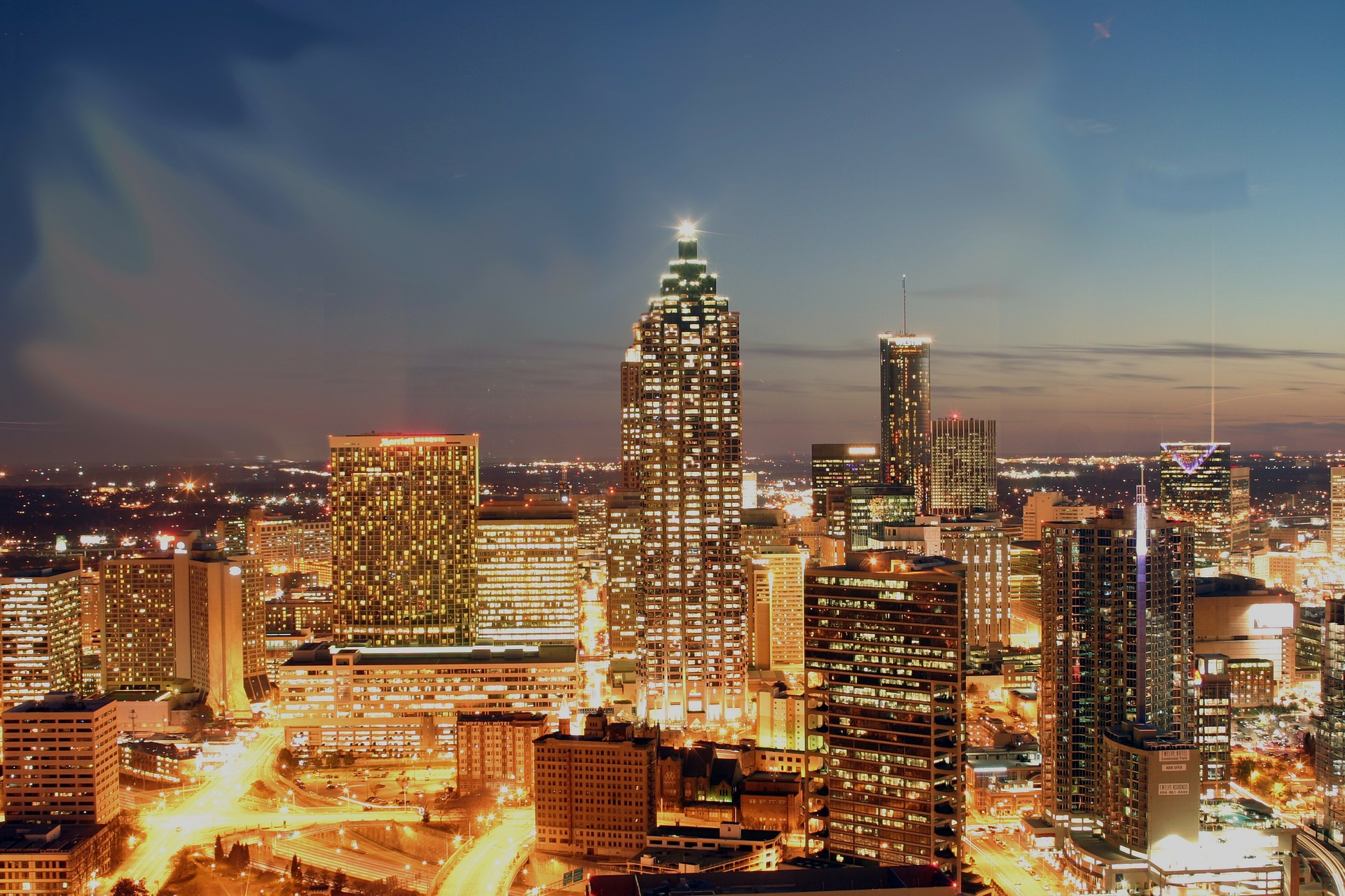 When it comes to theater and cultural events, the Atlanta area has one of the best entertainment districts in the nation. If you're planning a visit to this Southern metropolis, make sure your list of activities includes at least a show or two at one of Atlanta's magnificent theaters. Here's a rundown of the three of the best theatres in town along with upcoming productions for the winter season:
Fox Theatre
660 Peachtree St NE
Atlanta, GA 30308
One of the most renowned and historic venues in Atlanta, Fox Theatre holds more than 150 performances each year that can seat up to 4,665 patrons. Explore the #1 worldwide non-residency venue, that features everything from classic Broadway and Cabaret to comedy, to musicals and rock-n-roll. The Fox is conveniently located in the heart of the city, making it easy to get to for locals and visitors alike. Here's more about upcoming events at the Fox:
Cabaret
November 1, 2016 – November 6, 2016
Celebrating its 50th Anniversary Season, Roundabout Theatre Company presents the Tony Award®-winning production of Cabaret. Presenting Rob Marshall (films: Nine and Chicago, Into the Wood) and Sam Mendes (American Beauty, Skyfall).
Cirque Dreams Holidaze
November 23, 2016 – November 25, 2016
From the Broadway director Neil Goldberg, Cirque Dreams Holidaze offer fabulous envisions for the holiday season with over 300 costumes, 20 acts and 30 performers from 12 countries around the world. It is a spectacular show of gravity- defying feats, dazzling performances, and heart-pounding moments.
A Christmas Story: The Musical
November 29, 2016 – December 4, 2016
Witness the classic Christmas tale and watch it come to life as A Christmas Story follows the ups and downs of nine-year-old Ralphie Parker during the holiday. Experience the well-known moments like when Ralphie almost "shoots his eye out" and dreams of the Red Ryder Carbine-Action 200-shot Range Model Air Rifle.
Atlanta Ballet Nutcracker
December 9, 2016 – December 24, 2016
Experience the magic and wonder of the Atlanta Ballet Nutcracker. View the astonishing performances of song, dance, and theatre while the story unfolds before your eyes. It is a performance to thrill all ages.
Cobb Energy Performing Arts Center
2800 Cobb Galleria Pkwy
Atlanta, GA 30339
When the Cobb Energy Performing Arts Centre opened in September of 2007, it was the first performing arts facility constructed in metro Atlanta in nearly forty years. A venue for ballet, opera, Broadway shows, concerts, family performances, educational shows, corporate meetings and events, this spectacular facility has seats for 2,750. The Centre is now home to the Atlanta Opera and Atlanta Ballet. Here are some of the exciting events this fall and winter at the Cobb:
The Atlanta Opera – Silent Night
November 5, 8, 11, and 13, 2016
Don't miss the chance to see the Atlanta Opera perform Silent Night. It tells the passionate, true story of the unprompted cease fire during Christmas between the French, British and German soldiers during World War I.
Red and Green
December 1, 2016
Don't miss the spectacular holiday performance by the Rhythmic Circus featuring comedy, dance, familiar foot tapping music, and some great holiday spirit.
Atlanta Lyric Theatre presents Peter Pan
December 9, 2016 – December 10, 2016
Who doesn't love Peter Pan? Enjoy this spectacular timeless musical that captures the heart of everyone present. Starring Peter and his unruly and mischievous fairy sidekick Tinkerbell plus the whimsical Lost Boys. This production also features favorite tunes like "Never Never Land", "I've Gotta Crow", I Won't Grow Up" and "I'm Flying".
Atlanta Lyric Theatre
548 S Marietta Pkwy SE
Marietta, GA 30060
The only professional musical theater company in the Atlanta area, Atlanta Lyric Theatre is currently in its 36th season of musicals. The company originally performed in various venues around Atlanta including the stages at Emory and Georgia Tech University. Today, the Atlanta Lyric Theatre calls the historic Strand Theatre on the square in Marietta home.
A Chorus Line
October 21 — November 6, 2016
This long-running Broadway original has won 9 Tony Awards plus the Pulitzer Prize for drama. Come see why audiences have been raving about this musical for years!
Million Dollar Quartet
February 10, 2016 – February 26, 2016
 Elvis Presley, Johnny Cash, Jerry Lee Lewis, and Carl Perkins were some of the greatest musicians to emerge from America's rock 'n' roll era. On December 4, 1958, these talented solo artists got together for an impromptu jam session at Sun Records in Memphis, recording some of the best music ever heard. Relive that glorious day with Atlanta Lyric Theatre's rendition of The Million Dollar Quartet